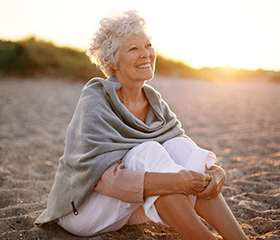 Achieve your financial dreams with the Worry Free Retirement Experience®
The Worry Free Retirement Experience® is our solution to providing clients with what they're looking for: peace of mind.
At Polson Bourbonniere Derby Wealth Management, we believe financial planning is a lifelong process and we plan to assist every step of the way.
We understand that one of the best services we can offer our clients is to relieve the worry of managing their financial affairs.
The following chart explains the progression of each step in our Worry Free process.
We chose a circular form to represent the process because it is continuous.
We meet with you regularly after the plan is established to ensure you're on track to achieving your dreams.
---