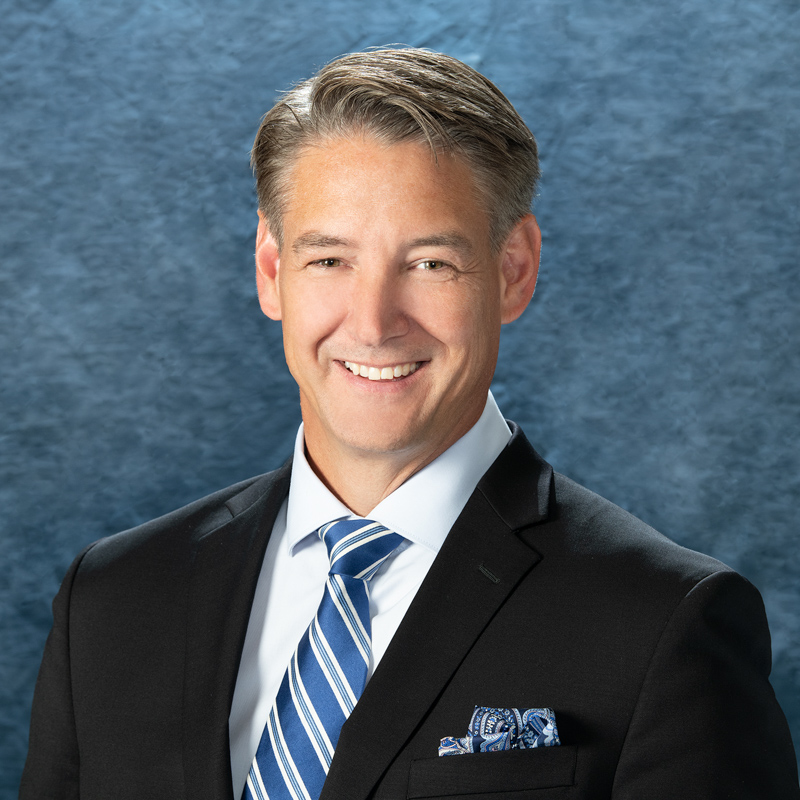 Michael Derby
CIM®, PFP®, CEA, RIS
Senior Investment Advisor, iA Private Wealth
Insurance Advisor, iA Private Wealth Insurance*
For Michael, it's about Performance – and People
All the best and brightest high-performance athletes have coaches – and even successful businesses regularly provide coaching to staff to help take their careers to the next level. It's no different when it comes to building wealth.
"Coaching boosts confidence and improves performance," says Michael Derby, "especially when it comes to establishing and acting on goals, providing a deeper level of learning, and building personal awareness."
"After all, your finances influence almost every step of your life journey. So it's imperative to find someone experienced and knowledgeable and who truly cares about you and your family. It's my privilege to be that person for my clients."
Michael adds that many well-intentioned people who provide financial advice fail to address their clients' specific circumstances and are often too focused on products. "It's why I'm so committed to helping people bridge what I call, 'The Advice Gap.'"
While Michael holds Chartered Investment Manager, Personal Financial Planner, and Certified Executor Advisor designations it may be his study of Anthropology that's helped him truly get a better handle on how his clients' attitudes, values, and beliefs affect their behaviour. "History is what happened and when," he says. "Anthropology is the study of why and how it happened by focusing on the evidence. My grounding in this science helps me to get to the root of a lot of issues."
"While portfolio design can be the exciting part of financial planning," Michael explains. "understanding a client and what they want their money to do is the first step."
Michael always begins by examining how his clients' got to where they are. He uses the tools at his disposal to execute a plan that addresses any roadblocks or obstacles to deliver them a Worry Free Retirement Experience®. "I set aside the jargon, simplify and provide clarification."
What do clients say about Michael's approach? Here is one client's experience:
"Having worked with other Financial Advisers prior to working with Michael Derby I can truly say that his knowledge, expertise, and strategic financial advice are second to none. With Michael's guidance, I have been able to reach my financial goal of achieving financial independence for my family and myself much more rapidly than I could ever have anticipated, or thought was possible. Michael truly cares about his clients and through his excellent management of our wealth planning, I have the peace of mind knowing that my family and myself have a very bright and positive financial future."
Michael purchased a retiring advisor's practice in 2015 and bought into the firm's ownership structure in 2017. As Investment Advisor Paul Bourbonniere's son-in-law, he is one of its three key business leaders today. "I'm a big part of our succession plan," he says with a smile.
Married to Paul's daughter, Lisa, the couple has a son and a daughter, and Michael is a soccer dad extraordinaire. Their dog Lucy rounds out the Derby family. In addition to supporting the SPCA and sponsoring children through World Vision, Michael has participated in the Ride to Conquer Cancer and has cycled from Toronto to Niagara Falls to raise money for Princess Margaret Hospital.
"At the end of the day," Michael says, "I'm on a mission to change people's attitudes toward money and finances. I've survived a brain tumor and a bad crash where I had to be cut out of a car when I was a teenager. I think my desire to help others was born out of these early experiences. I have a deep appreciation for everything my clients have worked for and I take it very seriously."
Michael is registered in Ontario and British Columbia.
Choose the

Worry Free Retirement Experience™