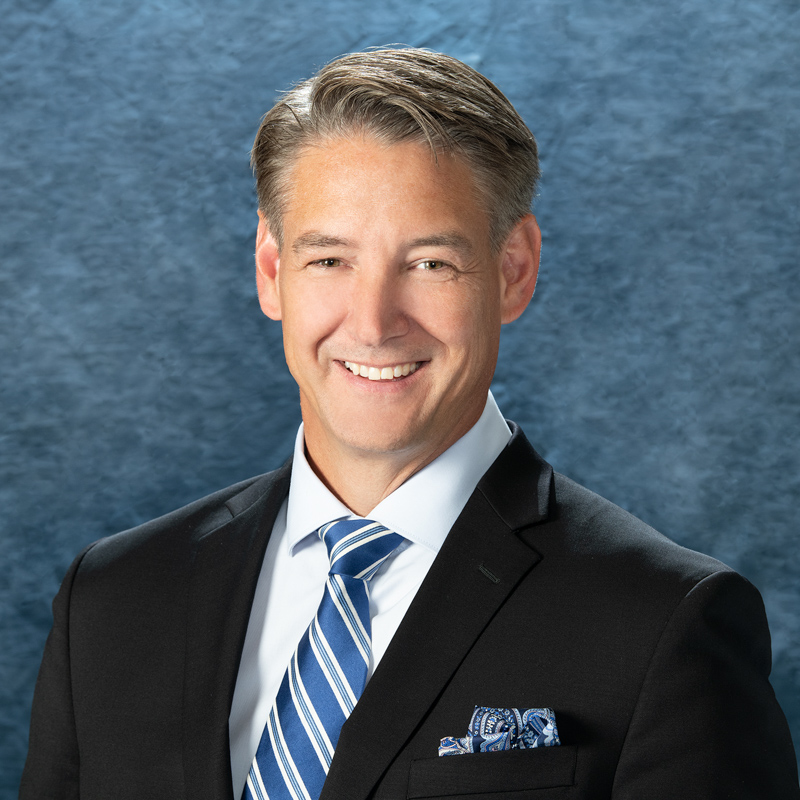 Michael Derby
CIM®, PFP®, CEA, RIS
Senior Investment Advisor, iA Private Wealth
Insurance Advisor, iA Private Wealth Insurance*
Michael and the Power of Empathy — and Nerdiness
"I'm a nerd, but I'm your nerd."
He says it self-deprecatingly and in jest but this is how Michael Derby, Senior Investment Advisor and Insurance Advisor at Polson Bourbonniere Derby, sometimes describes himself to his clients. By this, he means he's deeply passionate and knowledgeable about finance and investment, and he uses this expertise to serve his clients' best interests. He may be a 'nerd' when it comes to the complexities of financial planning, but he's a nerd who's dedicated, above all, to helping his clients secure their financial futures.
Michael's journey into the world of finance was sparked by his intellectual curiosity and a desire to help families navigate the complexities of financial planning. Growing up in West Texas, he saw firsthand the struggles of families who were "land rich but cash poor," unable to maintain their properties due to an inadequate grounding in basic finances. This experience ignited his passion for planning and investment management, leading him to dedicate his career to helping families secure their financial futures.
Joining Polson Bourbonniere Derby in 2011, Michael brought with him a wealth of knowledge and experience from his time running a business in the United States. His approach to financial advising is rooted in empathy and a deep desire to understand his clients' needs. He's also never been an advisor who keeps "banker hours" — he's always there for his clients during major life events, ready to provide support and reassurance.
Asked to sum up his philosophy, Michael's is simple yet profound: "Trust that you're under adult supervision. Understand that your time horizon is not one statement to the next. Over time, we're going to achieve our goals inevitably if we simply build a plan and follow our discipline."
Michael's expertise also extends beyond traditional financial planning. He holds a Responsible Investment Specialist (RIS) designation, reflecting his commitment to helping clients align their investments with their values. This is particularly important to about 20% of them who are passionate about responsible investing.
In 2023, Michael was recognized as one of the Top 25 Advisors in Ontario by Wealth Professional, a testament to his dedication and expertise in financial planning and investment management. In the final analysis, Michael believes — and many of his clients will agree — that it's his considered approach to financial advising, his commitment to his clients' long-term financial success and, yes, just the right amount of nerdiness, that truly set him apart.
In addition to his work, Michael claims he's the "world's worst golfer" and enjoys playing softball. He's a proud father to his son and daughter and is actively involved in their lives. His family continues to sponsor a boy and a girl in a developing country through World Vision, above all to teach his children the importance of gratitude and giving back.
Michael holds the Chartered Investment Manager, Personal Financial Planner, and Certified Executor Advisor designations. He is registered in Ontario, British Columbia, Alberta, Quebec and Nova Scotia.
Choose the

Worry Free Retirement Experience™